Lots of Information, Few Clicks
in­tu­it­ive and stream­lined web ap­plic­a­tion with an easy-to-un­der­stand in­ter­face;
makes it easy to im­ple­ment and man­age com­plex work­flows, if needed;
our staff is al­ways avail­able for prompt help and guid­ance, by email or video con­fer­en­cing.
se­cure no-pass­word in­ter­ac­tions with au­thors and ref­er­ees;
un­der­pinned by a vast data­base of au­thors and ref­er­ees;
re­cords and stores se­curely all files, cor­res­pond­ence, and pa­per-hand­ling his­tory;
sup­ports a vari­ety of metadata (in­clud­ing Math Sub­ject Clas­si­fic­a­tion codes), col­lec­ted at the ap­pro­pri­ate times;
avail­able as soft­ware-as-a-ser­vice, with at least 99.9% up­time, and run­ning on our serv­ers colocated in a hardened Tier 2 data cen­ter; cli­ent-ded­ic­ated serv­ers pos­sible.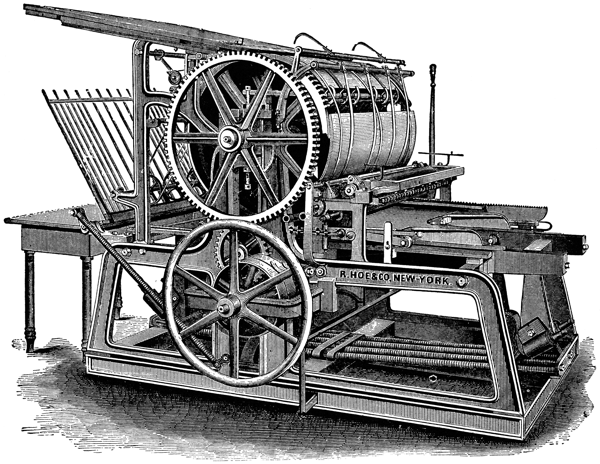 of­fers var­ied roles (ed­it­or, man­aging ed­it­or, pro­duc­tion ed­it­or, staff mem­ber, type­set­ter), whose no­men­clature and priv­ileges are fully cus­tom­iz­able;
mul­tiple email tem­plates for each ac­tion taken (for ex­ample, a re­jec­tion with or without en­cour­age­ment);
full cus­tom­iz­a­tion of let­ters, per­mis­sions and de­cisions (for ex­ample, the text of a let­ter can be cus­tom­ized at the level of the pub­lish­er, journ­al, in­di­vidu­al ed­it­or, or for each art­icle);
let­ter drafts are saved, and can be shared with peers;
many spe­cial-pur­pose ac­tions can eas­ily be ad­ded by the de­vel­op­ment team;
flags pa­pers that re­quire ur­gent at­ten­tion;
sup­ports sev­er­al in­form­a­tion-shar­ing setups among ed­it­ors (between "every­body sees everything" and "every­body works in­de­pend­ently"), between ed­it­ors and staff, or between co-man­aged journ­als (pa­pers may be trans­ferred, ref­er­ees may be shared);
sup­ports vari­ous ed­it­or­i­al de­cision-mak­ing mod­els (for ex­ample, in­di­vidu­al de­cision, de­cision by an area-group of ed­it­ors, re­com­mend­a­tion to a man­aging ed­it­or, re­com­mend­a­tion to the board, bi-cam­er­al board, ma­jor­ity or un­an­im­ous board vote, or all-out board meet­ing);
sup­ports dis­cus­sion of pa­pers, for­um-style, by the whole ed­it­or­i­al board or by an area-spe­cif­ic group of ed­it­ors;
op­tions to in­clude ref­er­ee re­ports when com­mu­nic­at­ing with au­thors.
two types of re­quests: ask­ing for a quick opin­ion on a pa­per, or ask­ing for a full ref­er­ee re­port;
suc­cess­ive ver­sions of a pa­per can be sent again to the same ref­er­ees, to oth­ers, or to none;
an­onym­izes PDF ref­er­ee re­ports, scrub­bing all hid­den identi­fy­ing in­form­a­tion;
makes it easy for ed­it­ors to act on be­half of ref­er­ees;
re­mem­bers the his­tory of each ref­er­ees' per­form­ance;
can gen­er­ate and email peri­od­ic re­mind­ers.
auto­mat­ic­ally iden­ti­fies au­thors by email ad­dress to re­duce du­plic­a­tion of people;
easy no-lo­gin pro­ced­ure for sub­mis­sion and re­vi­sion of art­icles, and up­load­ing of ref­er­ee re­ports;
a lo­gin and user-homepage al­tern­at­ive is avail­able, if de­sired;
pre­vents pa­pers from be­ing seen by au­thors who are also ed­it­ors;
can group pa­pers by sub­ject area;
handles pa­pers with mul­tiple com­pon­ents (for ex­ample, aux­il­i­ary com­puter code or ex­per­i­ment­al data).
main­tains a de­tailed his­tory of events;
keeps a log of emails, which can be filtered ac­cord­ing to the type of view­er;
can send auto­mated re­mind­ers to ed­it­ors, ref­er­ees or au­thors;
cer­tain users can be al­lowed to im­per­son­ate oth­ers (for ex­ample, an as­sist­ant could im­per­son­ate an ed­it­or);
stat­ist­ic­al re­ports avail­able for staff; spe­cial data­base quer­ies can be ad­ded as de­sired and re­turned as spread­sheets;
provides ways to man­age people-data and merge du­plic­ate re­cords; users can keep their own in­form­a­tion cur­rent.
var­ied pro­duc­tion-work­flow mod­els: in-house, third-party, or mixed;
sends copy­right forms and re­mind­ers;
con­nects with in-house or out­side pro­duc­tion de­part­ments.
Send us an email and we'll be happy to of­fer you a tour of Ed­it­Flow, or set up a demo in­stance to try it your­self.