nonprofit publishing,
by and for mathematicians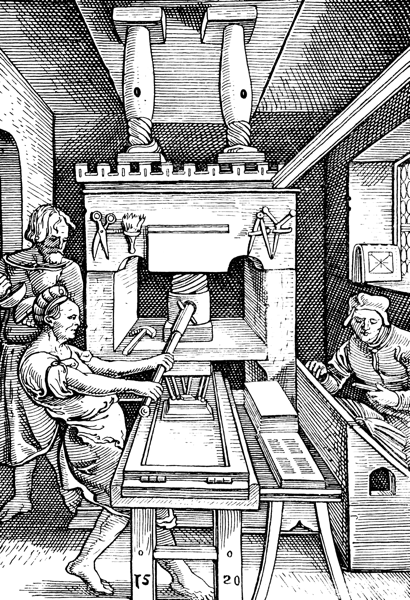 Sci­entif­ic pub­lish­ing should be an in­dustry that helps rather than hinders schol­arly activ­ity. High-qual­ity re­search de­mands high-qual­ity com­mu­nic­a­tion — widely, rap­idly and eas­ily ac­cess­ible to all — and MSP works to fa­cil­it­ate it. Without share­hold­ers to pay or a so­ci­ety to fund, every dol­lar that MSP earns is kept in­ves­ted in our mis­sion.
¶
Ef­fi­cient, in­tu­it­ive and pleas­ant-to-use soft­ware ser­vice, for peer re­view and journ­al man­age­ment.
¶
Highly se­lect­ive journ­als, show­cas­ing your art­icles with the best edit­ing and type­set­ting in the in­dustry.
¶
Start­ing with 2022, mind­ful of the hard­ships still faced by many in­sti­tu­tions, MSP has im­ple­men­ted tiered pri­cing for its journ­al sub­scrip­tions. In­sti­tu­tions who are not in Carne­gie group R1 (in­sti­tu­tions of very high re­search activ­ity) or who have a Shang­hai rank be­low 500 will be offered a lower price. See here for a com­plete de­scrip­tion and an ex­plan­a­tion.
¶
Two new journ­als will be­come avail­able from MSP in 2022:
¶
In pur­suit of our mis­sion, start­ing with the 2021 sea­son we of­fer free elec­tron­ic sub­scrip­tions to MSP-owned journ­als for ac­cred­ited His­tor­ic­ally Black Col­leges and Uni­versit­ies in the United States.
¶
MSP signed a new agree­ment with EIFL that provides free ac­cess to MSP's journ­als, open to lib­rar­ies in these 29 coun­tries: Al­bania, Ar­menia, Congo (Demo­crat­ic Re­pub­lic), Ethiopia, Fiji, Geor­gia, Ghana, Ivory Coast, Kenya, Kosovo, Kyrgyz­stan, Laos, Leso­tho, Malawi, Mal­dives, Mol­dova, My­an­mar, Nam­i­bia, Nepal, North Mace­do­nia, Palestine, Seneg­al, Su­dan, Tan­zania, Ukraine, Uganda, Uzbek­istan, Zam­bia, Zi­m­b­ab­we.
In­ter­ested lib­rar­ies should com­plete the li­cence ac­cept­ance form which they can ob­tain from the EIFL Li­cens­ing Co­ordin­at­or in their coun­try. Elec­tron­ic In­form­a­tion for Lib­rar­ies (EIFL) is a not-for-profit or­gan­iz­a­tion that works with lib­rar­ies to en­able ac­cess to know­ledge in de­vel­op­ing and trans­ition eco­nomy coun­tries in Africa, Asia Pa­cific, Europe and Lat­in Amer­ica.
¶
Two new journ­als will be­come avail­able from MSP in 2020:
¶
PubliCast™: get notified when we publish
We have re­cently launched Pub­liCast, a ser­vice that no­ti­fies read­ers of new re­search art­icles that we pub­lish. You can opt to be no­ti­fied by email when we pub­lish an art­icle in a sub­ject cat­egory of your choice, or in an MSP journ­al of your choice, or even when MSP pub­lishes an art­icle that cites your work. Please sign up at pub­licast.msp.org.